Creating a 6 look fashion collection with transparent textile sourcing & environmental consideration
my PROJECT
"Every second, the equivalent of a rubbish truck load of clothes is burnt or buried in landfill."
- Ellen Macarthur Foundation
As a long-time lover of fashion, my relationship with clothing and my BA Fashion degree has become increasingly challenging when faced with the astounding consequences of the industry. This has led to much deliberation when facing my final degree collection and trying to find the least harmful way to produce physical garments. As a result, I plan to create my collection from as much deadstock fabric, second-hand clothing and antique textiles as possible to prevent further clothing ending up in landfill. I'm raising money to help purchase these textiles and natural dyes to alter their visual appearance.
Who am I?
I'm a third year fashion student at Kingston University with a passion for ethical design and the innovation of pre-existing textiles.
mY Story
Our current "take, make, waste" relationship with fashion is totally unsustainable and completely undermines the craftsmanship of clothing and textiles. In my final collection I plan to transform end-of-roll fabrics and old clothing through textile practices and natural dying processes to create beauty out of discarded, unloved fabrics. I plan to work for fashion brands in the future which share my passion for ethical and transparent clothing production, which requires me to explore these ideas in my final collection, in order to showcase this in my portfolio.
Where will the money go?
If I am successful in raising my target, the funds will solely go towards the development of my garment designs and the final fabrics for my collection.
This is an approximate breakdown of the costs:
Deadstock Fabric: £500
Vintage Textiles: £100
Trims: £50
Calico: £100
Yarn: £150
Dye: £100
You can follow the developments of this process on my Instagram: https://www.instagram.com/_freckz_/ 
Rewards
Any donors will receive a hand printed postcard of my work!
My Current Progress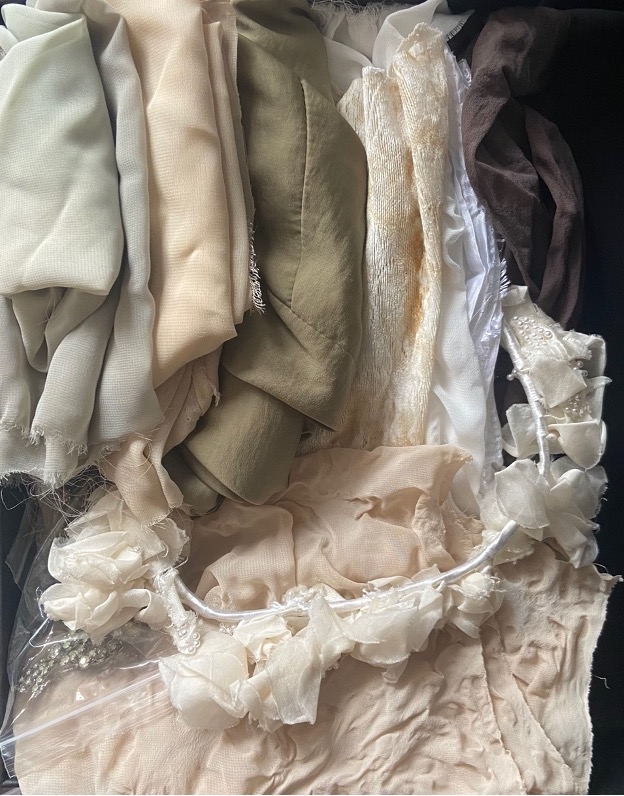 Natural dying samples and found textiles

                              My pre-collection look, made from deadstock fabric and hand-dyed textiles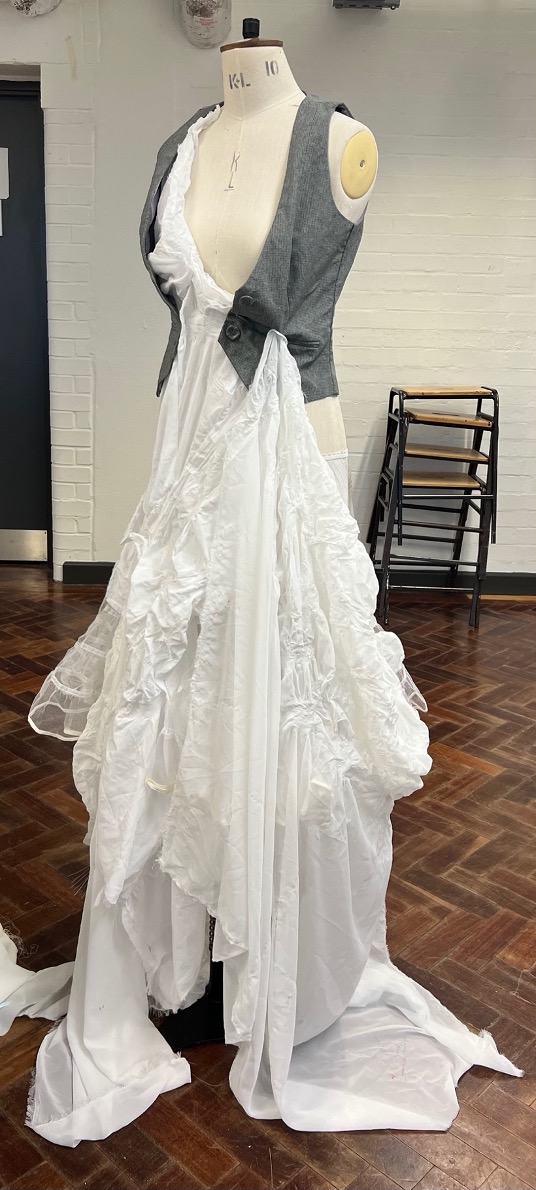 Silhouette development 
                                                                       Deadstock yarn, knit sampleHelp us succeed!Please share this project with anyone you think would love to support  – on Instagram, Facebook, Twitter, LinkedIn, etc!