Turning the opposing ideologies present in the Age of Enlightenment into a visual language
The Leviathan effect
Graduate fashion collection 2023
Abi Wood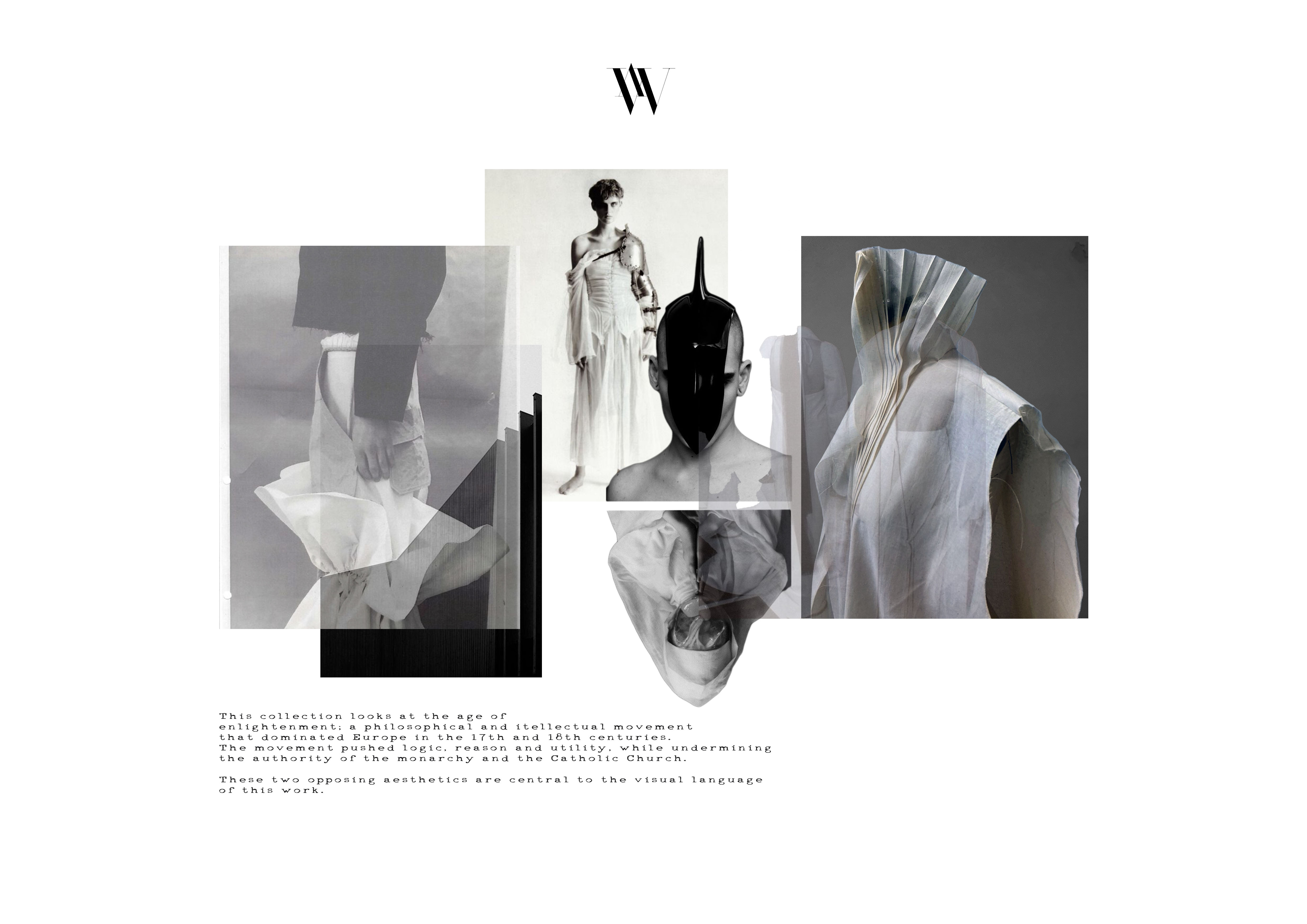 the collection
This collection looks at the age of enlightenment; a philosophical and intellectual movement that dominated Europe in the 17th and 18th centuries. The movement pushed logic, reason and utility, while undermining the authority of the monarchy and the Catholic Church. These two opposing aesthetics are central to the visual language of this work.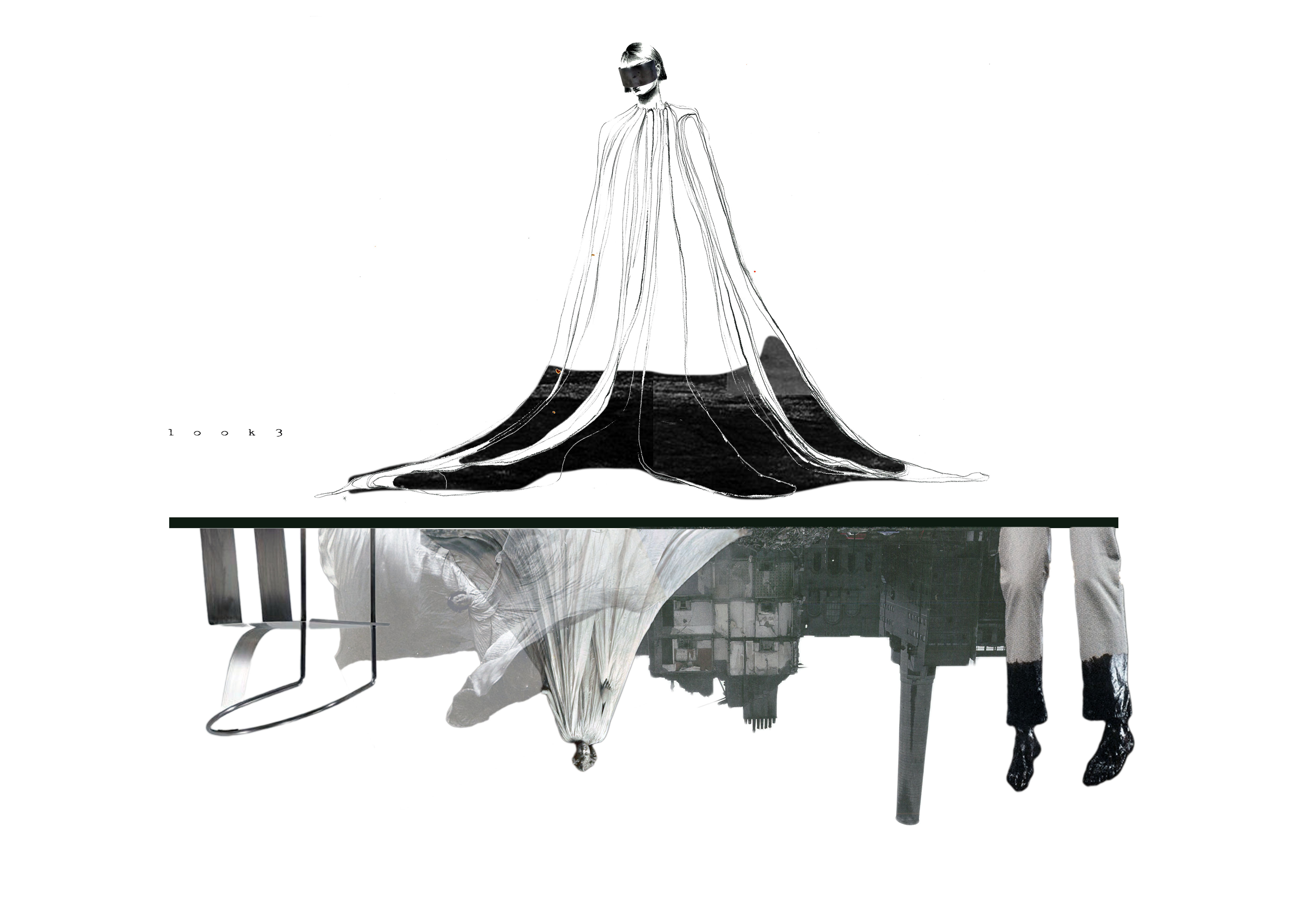 the name
The Leviathan is a mythical, serpent-like creature that possesses the natural ability to influence the behaviours of 'lesser-minded' organisms to the point of complete physical and mental control, an effect that is similar to indoctrination. During the enlightenment era, religious ideology began to be overturned by philosophers who were pushing individualistic, utilitarian thinking. Simplified, this school of thought lead first to the industrial revolution, and then to capitalistic economic structures. The Leviathan was once the Catholic Church, and is now governments and conglomerate corporations, who benefit greatly from these damaging structures.
who am I?
My name is Abi Wood, I am a fashion design student at Kingston School of Art. Beginning in the performing arts, I am a story teller, and aim to utilise fashion as a medium to explore and heighten narratives that are present in our daily realities. 
I have been working towards this collection for six years now, and aim to combine fabrication, silhouette and steel metal work to create this visual narrative.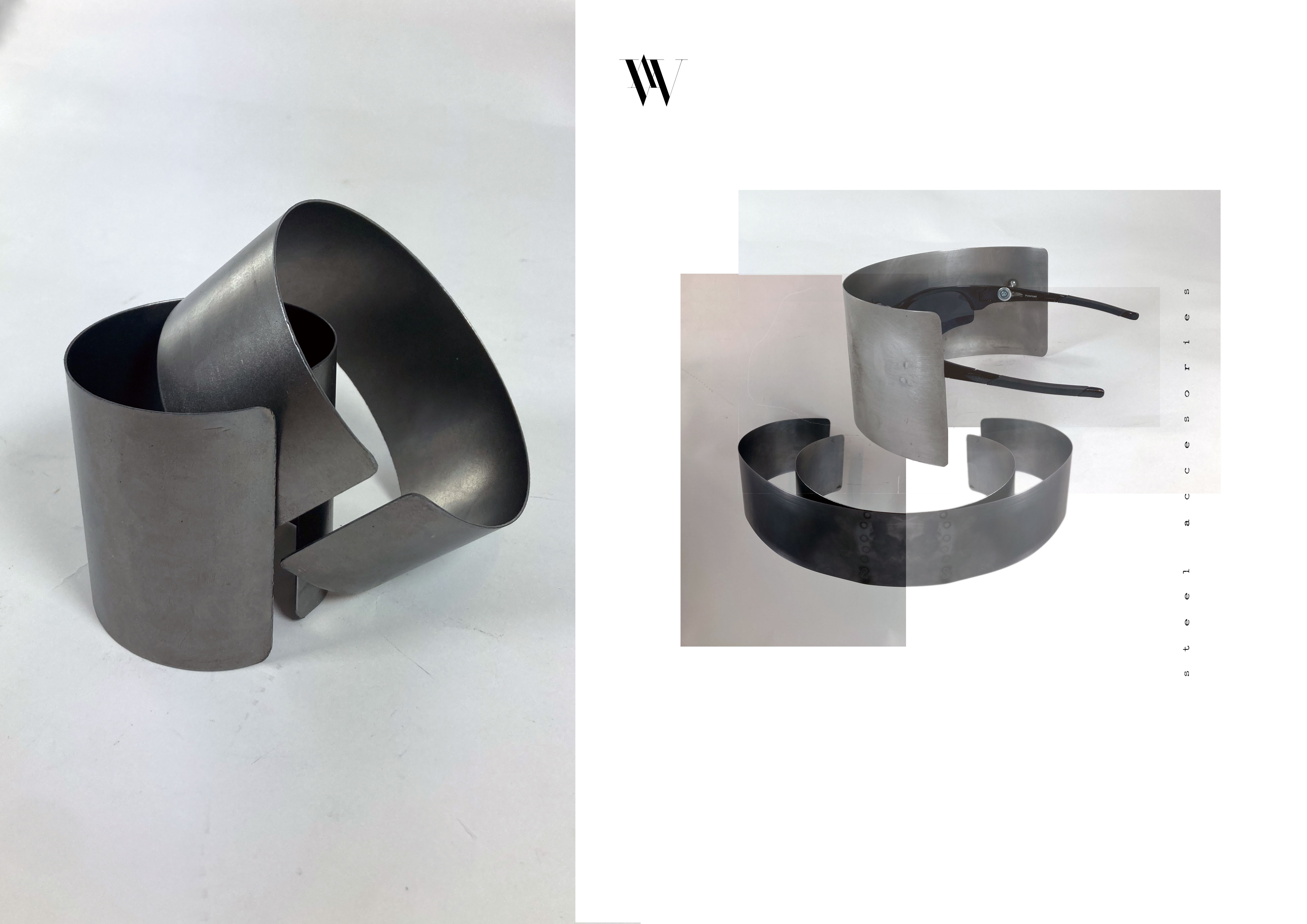 Where will the money go?
The money raised in this campaign will allow me to purchase materials for the physical collection, as well as direct a dynamic and collaborative shoot to fully realise the concept. 
£200 - Toiling fabrics and working materials
£500 - Final fabrics, fusings, thread, shoulder pads and materials for internal structures
£100 - Shoes
£200 - studio/location hire
£300 - Collaborator's fees - 6 models, photographer, makeup artist, hair stylist, set designer and videographer
£100 - Set - table, chairs, decorative food, backdrop and flooring
£50 - Food for creatives at the shoot 
Follow me on instagram for updates!!
Follow my progress on my instagram @abiwood for creative updates!!