A Third year fashion students visual investigation on the new masculine identity
Overview
I am trying to raise £1,000 to fund both the development and production of my final year graduate collection of six fully realised looks. The work centres around the themes of Queer Identity, Masculinity, Class and Power and attempts to offer a new proposed uniform for queer masculinity.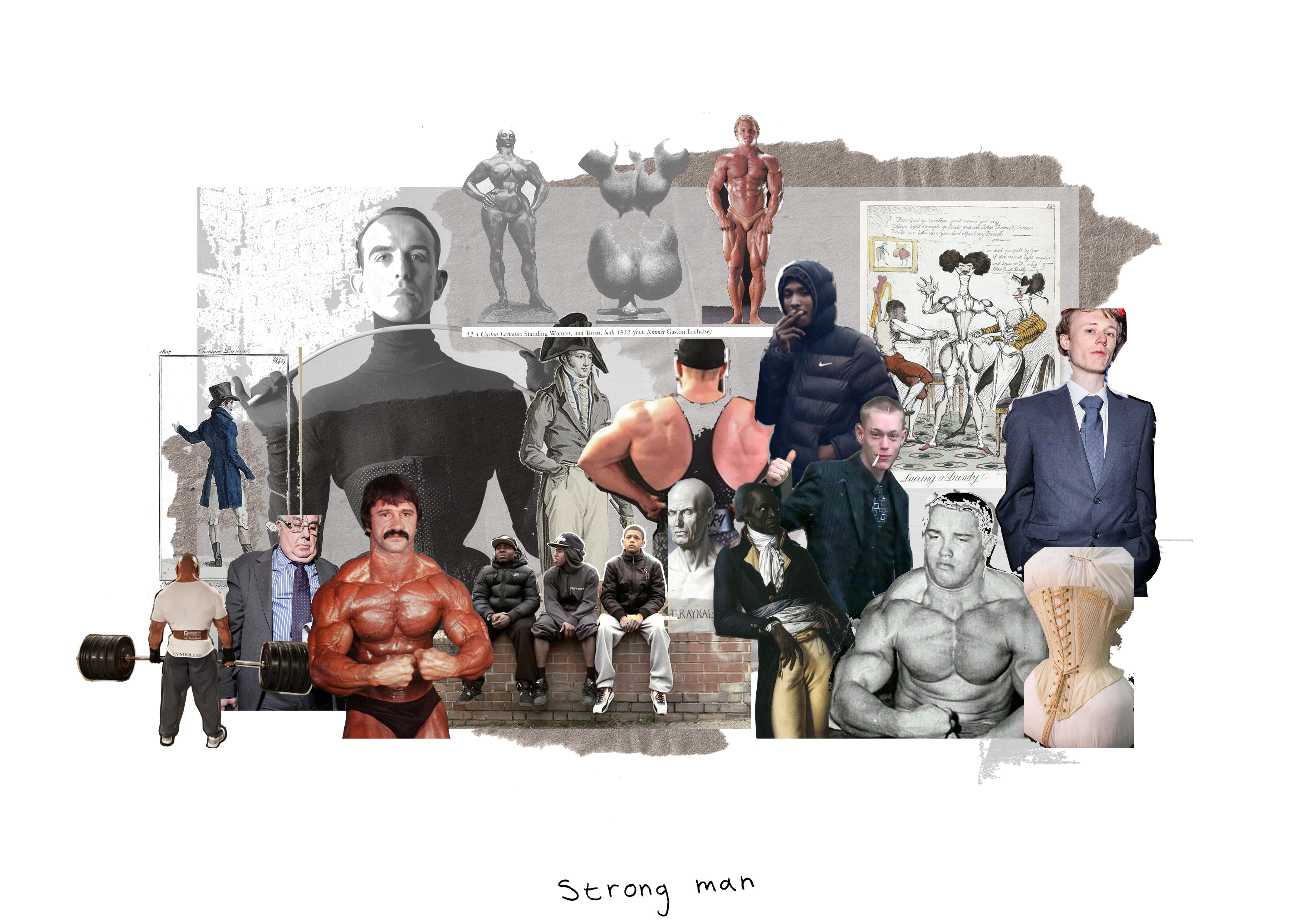 My story
After growing up gay in a small working class mining town in the midlands driven and dominated by aggressive performances of masculinity, I have come to the realisation that I have such a warped sense of what masculinity actually means to me. The further I delve into the research and development of the collection the better my understanding becomes. To begin the research, I looked into five archetypes of men who shaped my view on masculinity: The 'City Boy' and his suit as a uniform, the Chav and his sportswear, The Dandy and his exuberance as status, Mr. Pearl as a muse with his corsetry and the Muscleman with his physical dominance. The collection has then become an amalgamation of everything I have been societally taught about being a masculine man. To subvert the research I then looked to a point in time where we have previously seen a renaissance of power reclamation through dress: womenswear in the 80s. Combining all of this together is to ultimately create a menswear collection of six looks that is both masculine and beautiful. 
At this stage of development, the collection is starting to come to fruition and the cost of development is extremely high. To ensure the level of my ambition is matched by the execution, I am asking for any support possible to help me achieve my goals. 
Where will the money go?
£150 - Toiling fabrics
£350 - Final Fabric
£150 - Trims and Print development
£350 - Additional outsourced manufacturing of the garments (£100-£200 per garment)
REWARDS
There are a few reward options, please take a look. Whatever amount you are able to donate I will be very grateful.
Thankyou