Fundraiser for Olivia Warren's Graduate Collection 'Geometry in Motion'
The collection - Geometry in motion 
My graduate collection is inspired by my personal love for dance, which I did for 12 years. It enters into the world of performance wear, to be worn in a performative space and body.
My collection sets to bring about a sense of playfulness through colour, print and silhouette. Playing with a brightly coloured children's pop-up tent sparked the idea of experimenting with simple shapes and manipulation of structure on the body that follows intuitive movement of the body for performance.
Artists such as Sonia Delaunay and Oscar Schlemmer, from the Bauhaus movement, act as a source of inspiration in how they intersected shape, colour and movement into fashion and the performing arts. 
Each look is an interpretation of movement and how it can be achieved in different ways through pattern cutting, structural elements and even print. Who am i?
My name is Olivia Warren, I am a final-year fashion design student at Kingston School of Art.
During my studies, I had an incredibly invaluable opportunity to develop my skills and individual style as a designer at Ecole Nationale Supérieure des Arts Décoratifs in Paris during my placement year abroad. There I studied pattern cutting from a Master Tailor, which ultimately led to my interest in experimenting with new pattern cutting techniques such as subtraction cutting that have elevated my collection.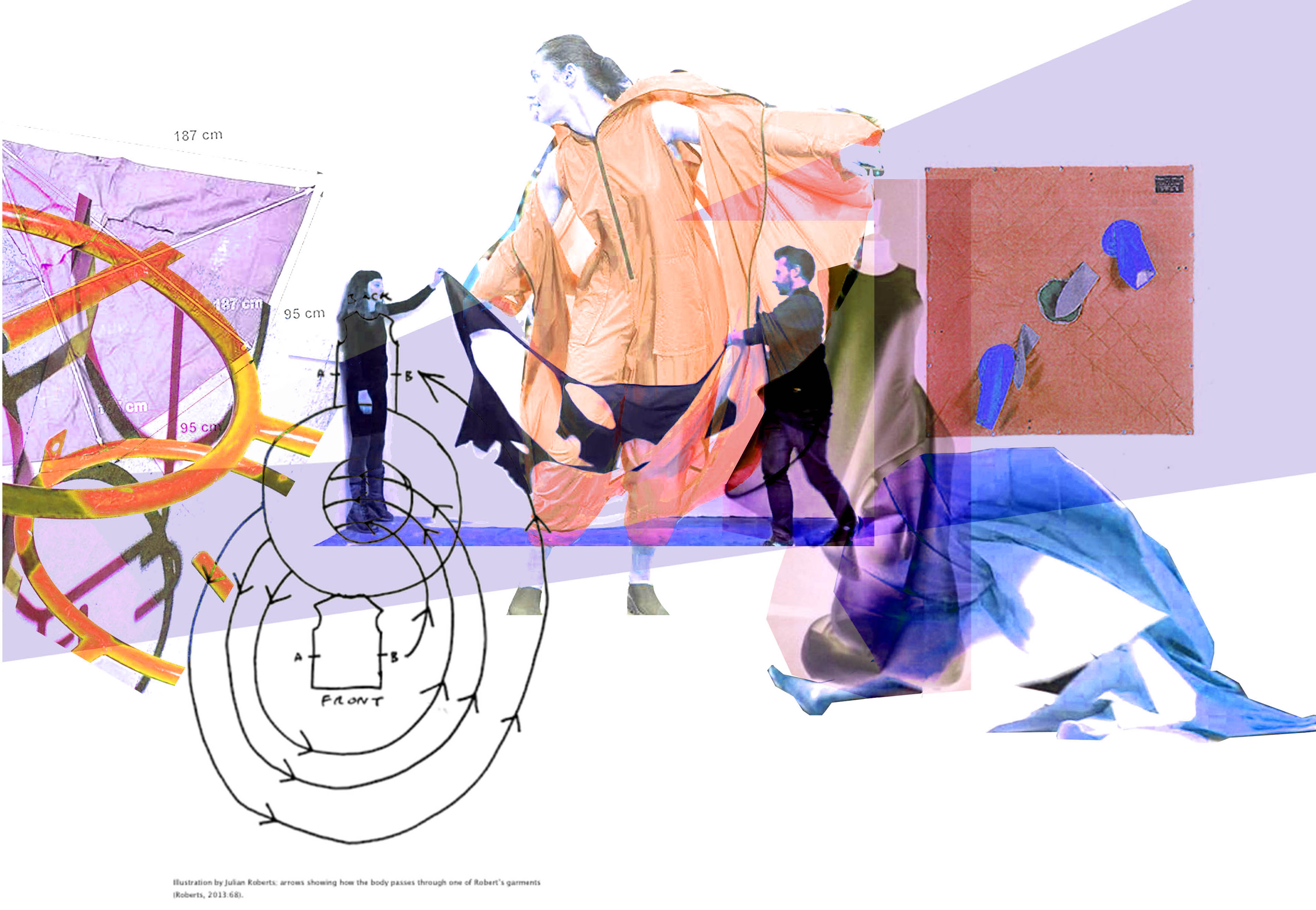 I also had experience working for brands in London such as Roksanda for her AW23 collection and Mira Mikati, where I gained a comprehensive understanding of the design process and product development process at industry level both for a high fashion brand and a small boutique brand.
Where will the money go?
This collection is a celebration of years of hard work, as well as a demonstration of my skills and my personal design style, which through your support will hopefully showcase my potential to future employers.
All funds will go towards the making of the collection to its fullest potential, as well as the photo shoot for my lookbook and my team!
Estimated cost breakdown:
Material costs including final fabrics, trimmings, and digital fabric printing: £800
Food and Travel expenses for the photoshoot team (2 models, photographer and MUA): £100
Film for photography and development: £100
Rewards
A digital copy of my lookbook as a thank you for your support!
Follow me on Instagram for updates!
@oliviawarren_design
or contact me at olivia.a.warren@hotmail.com
Help me succeed!
Please share this project with anyone you think would support me – on Twitter, Facebook, LinkedIn, by email, telephone, or over a cuppa.
Any donation is greatly appreciated no matter how little!! Thank you!!