A repressive Asian teenager uses video game streaming as an escape from the racist world.
Safe Space logline
Safe Space is about a repressive Asian teenager who uses video game streaming as an escape from the racist world. However he faces a dilemma when the racists come to him. He now decides whether to run away like he always does or face it.
STORY OUTLINE
It begins with lines of dialogue from different interview participants. Answers about their experiences with racism are intertwined with the intro of Jacobs (Main protagonist) gaming setup.
We then see Jacob sat in front of his dining room table, eating breakfast. Scrolling through videos he stops when a video of an elderly asian man being harassed and attacked by a group of teenagers. He is horrified by this incident further reinforcing his dislike for the outside world.
Sitting by his gaming setup, he is preparing himself for a day of streaming. Exercising his mouth, he recites an intro that he messes up multiple times. Jacob is a lot more confident and extroverted in front of his camera, he can be like himself but more. 
Once his stream begins he interacts with his audience, Jacob is a positive individual, and only wants good vibes in his stream sessions. The stream starts off well, he goes back and fourth with his audience like usual and no one is taking it personal.
The game he streams is what he is usually known for. The open world game "Ark". This game can be used for roleplaying with other people in the game. But the positive atmosphere is ruined when an individual going by the name of Sadgamer tells a racist joke directed to him.
This throws him off guard, experiencing it for the first time he doesn't know how to react. He bans the guy, sighing in relief. Thinking its over he gets back to the game. He briefly addresses the incident to his audience as he sails the seas within the game. Mixture of the sensitive topic and beautiful landscapes make it a bittersweet conversation. Jacob tries to talk to his audience about the topic but represses and gets stuck with cotton mouth. He doesn't know what to say.
But the situation worsens when the same individual follows him within the game. Coming home from his boat ride, he finds his home destroyed and raided. Upset, he looks around the area where he comes across "sadgamer" who speaks to him through a mic. This time harassing him through the video game world. Killing his character everytime he spawned back and making fun of ethnicity.
Jacob tries to fight back within the game but is unable to do so. The more he tries to fight back the more he is giving this bully the reaction he wants.
After dozens of tries Jacob eventually gives up. He tells the chat he is going to the toilet and puts the stream on hold. But in reality he has his mouse cursor over the "End stream button". He contemplates ending the stream.
We enter a flashback. He is outside going through an alley way when he is attacked and harassed by a group of men. A similar situation he finds himself. He feels as if he doesn't belong in the real society and doesn't want that to replicate in the virtual world. Therefore he is faced with the dilemma of running away again or facing it.
He takes a moment to breath. Hand sweating profusely. He unholds his stream but his face holds a different expression. More confident and assertive. 
(The reason he fights back is because this is one place he feels like he belongs in. His audience is almost a second family to him. Being someone who feels disconnected with the real world and pushed out of it, he doesn't want the same thing to happen to him in this world. Not only that but the realisation that people like this only want attention and to get a reaction from people helps him stand up for himself.
MY STORY
My name is John Gonzales and I am the writer and producer of this film. I wanted to make a film with this sensitive topic because growing up I experienced my fair share of racism; fresh from the Philippines I didn't know how to properly function in this new society. Therefore I turned to video games because it was a place where I could escape from all the negativity in the world.
This film is important to me because it is a harsh reminder that racism is ingrained within all mediums of society, there is only so much we can run away from before having to face it again. I want this film to show the fears and traumas racism can have to a person and how it can turn an outgoing individual to someone who is more risk averse and repressive of their emotions.
If you decide to become a donor it will impact us greatly in creating a much more high quality film! The money will go into HIRING AN ACTOR, BUYING THE PROPS, HIRING LOCATIONS AND PAYING FOR CREW COSTS SUCH AS FOOD AND TRAVEL.
Crew
Writer / Producer: John Gonzales
Director / Virtual production: Harry Bennett
Cinematographer / Virtual production executive: Bradley Towers
Assistant Camera: Cade Rippon
Sound Designer: Jack Bailey
Editor: Alfie Leech Briscoe
Where will the money go?
Our priority is to hire an actor, therefore if we only hit our minimum target then it will all go to paying the actor for their work.
Most of the money will go to our actor: Since the shoot is remote  he is expected to do most of the set design and camera set ups. Therefore we will pay extra to compensate the extra work.
We are looking for a Composer and the extra cash will be spent on making a small soundtrack for our film.
Once the fundraiser is over we will be making weekly announcements to show the progress of the film.
Estimated Breakdown cost:
Actor: £150 per day (Possibly a two day shoot)
Props (Gaming set up): £200
Homemade props (Fan art): £50
Food for Cast and Crew: £100
Rewards
By donating as little as £1 you will earn a spot in the credits, your donation is what helps us make this film happen and we can repay you back by crediting you as one of the donors. Not only that but you will also have a private copy of the film.
£5 will earn you a personalised thank you video from the crew members, your donations mean a lot to us and we want to show our gratification.
Images and video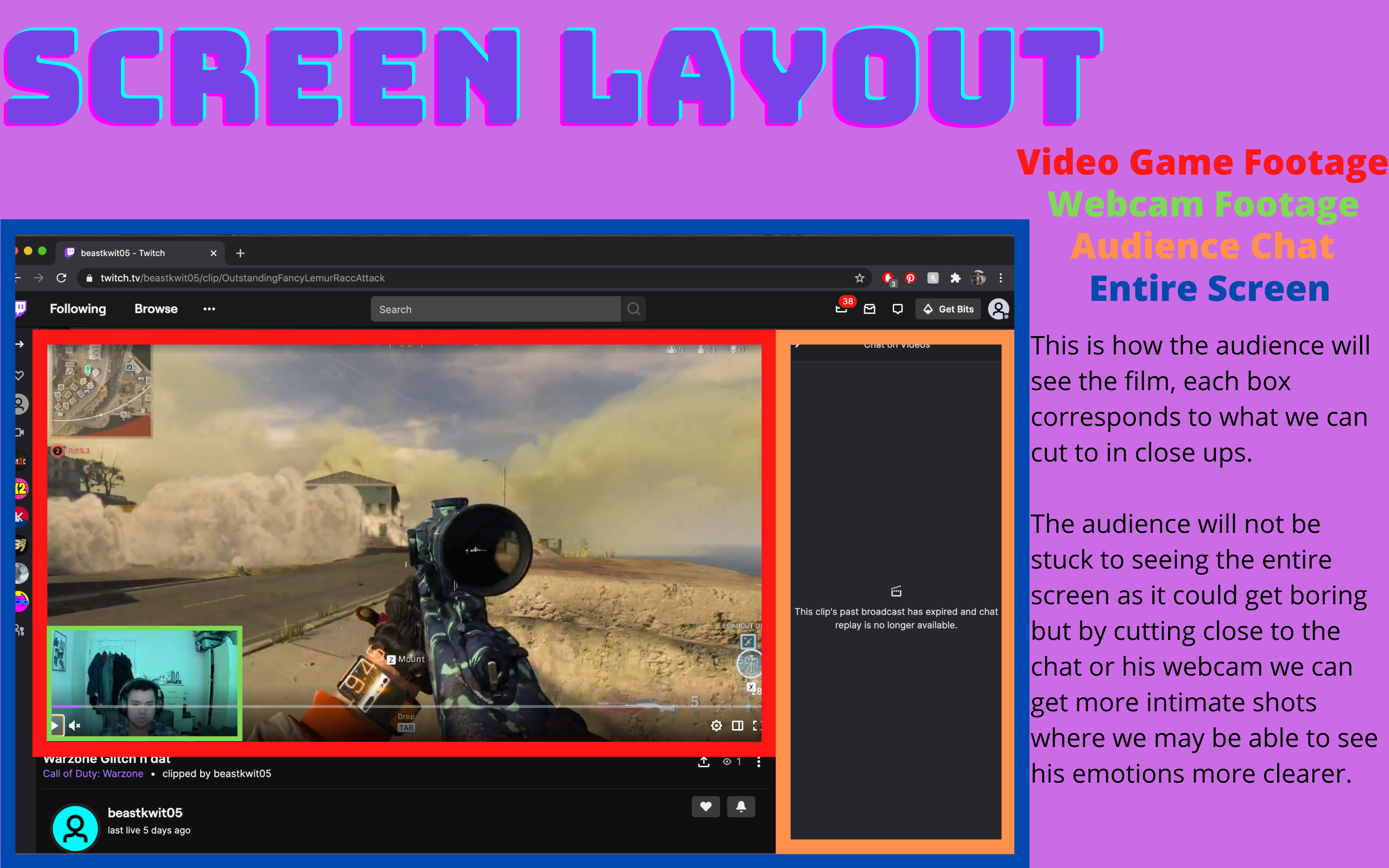 This video will show the layout of the screen and how it will intercut between the face cam, chat and game video. The game is a placeholder and only used for the purpose of the video.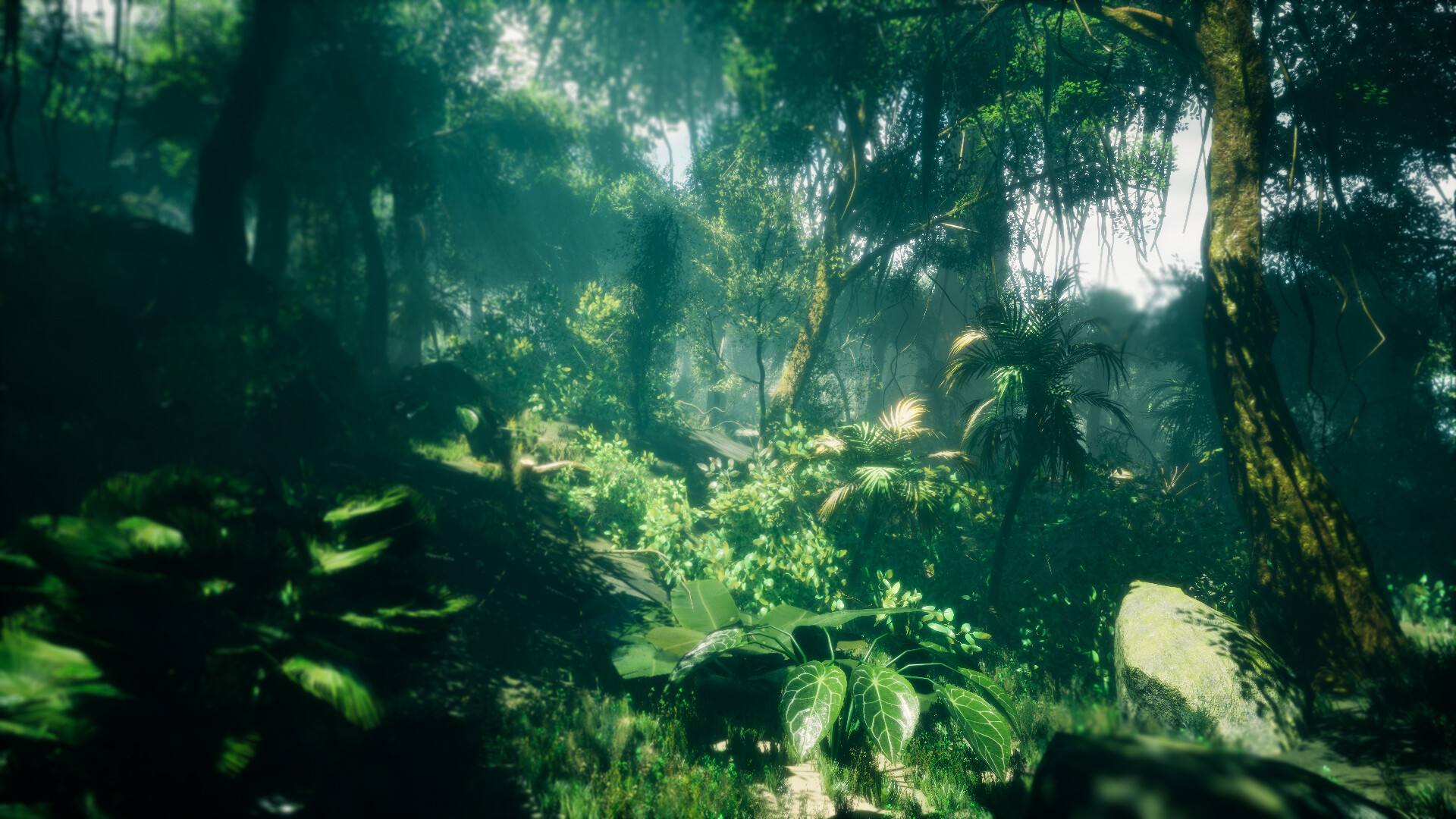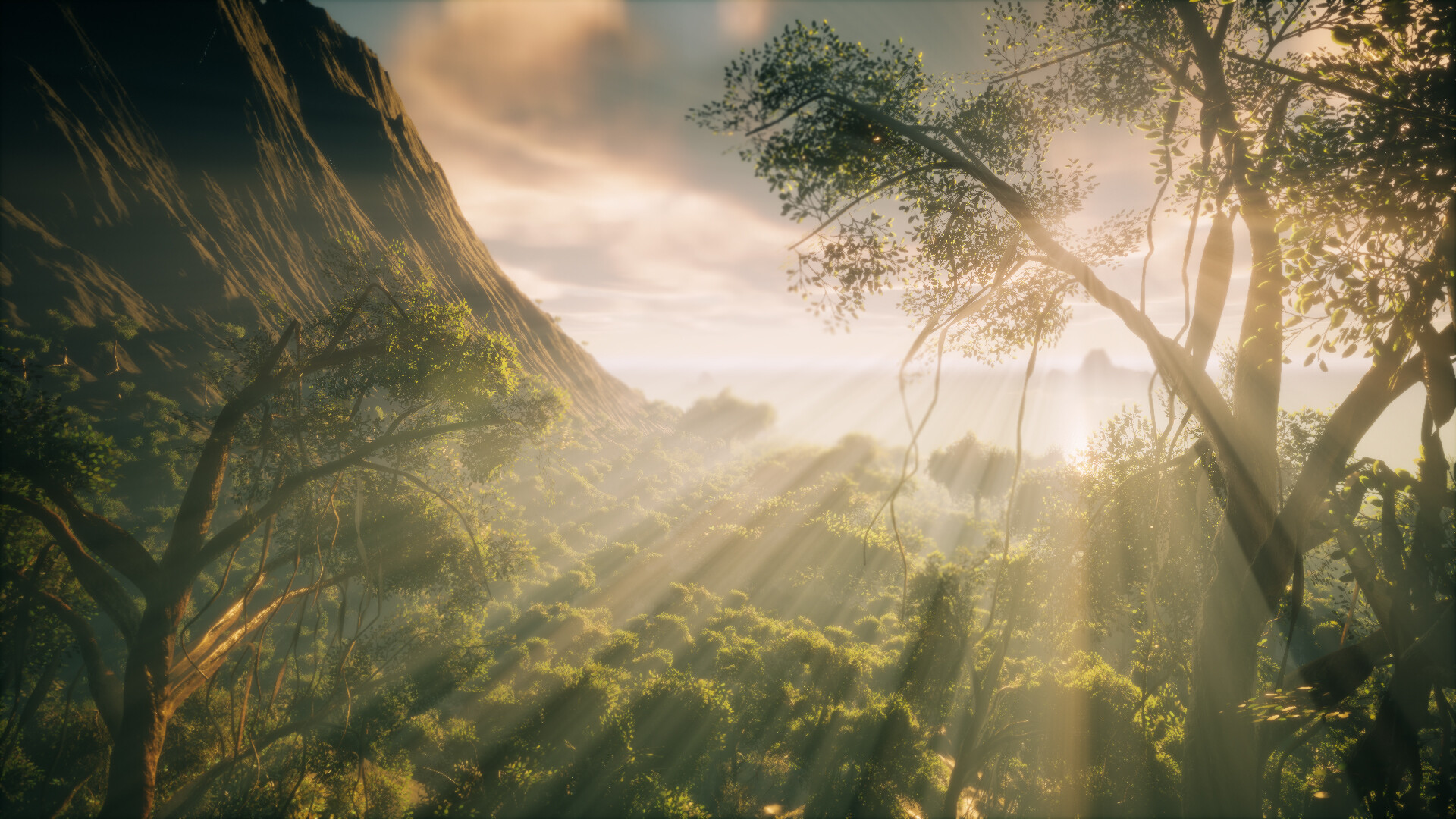 These are stills from the environment we will be using to recreate the world of "Ark" in our own way.
We have began tests on AR and virtual production: The example you see above will be a death screen animation that will be implemented once we begin virtual production.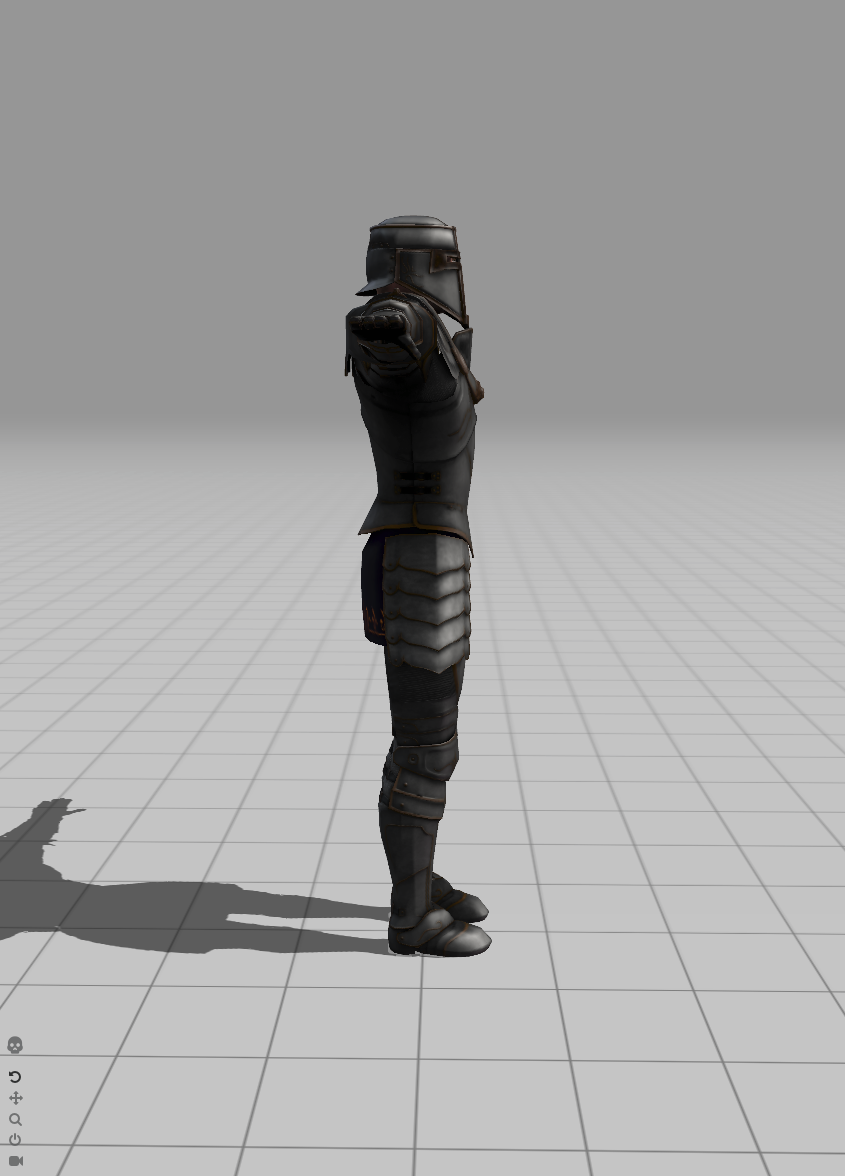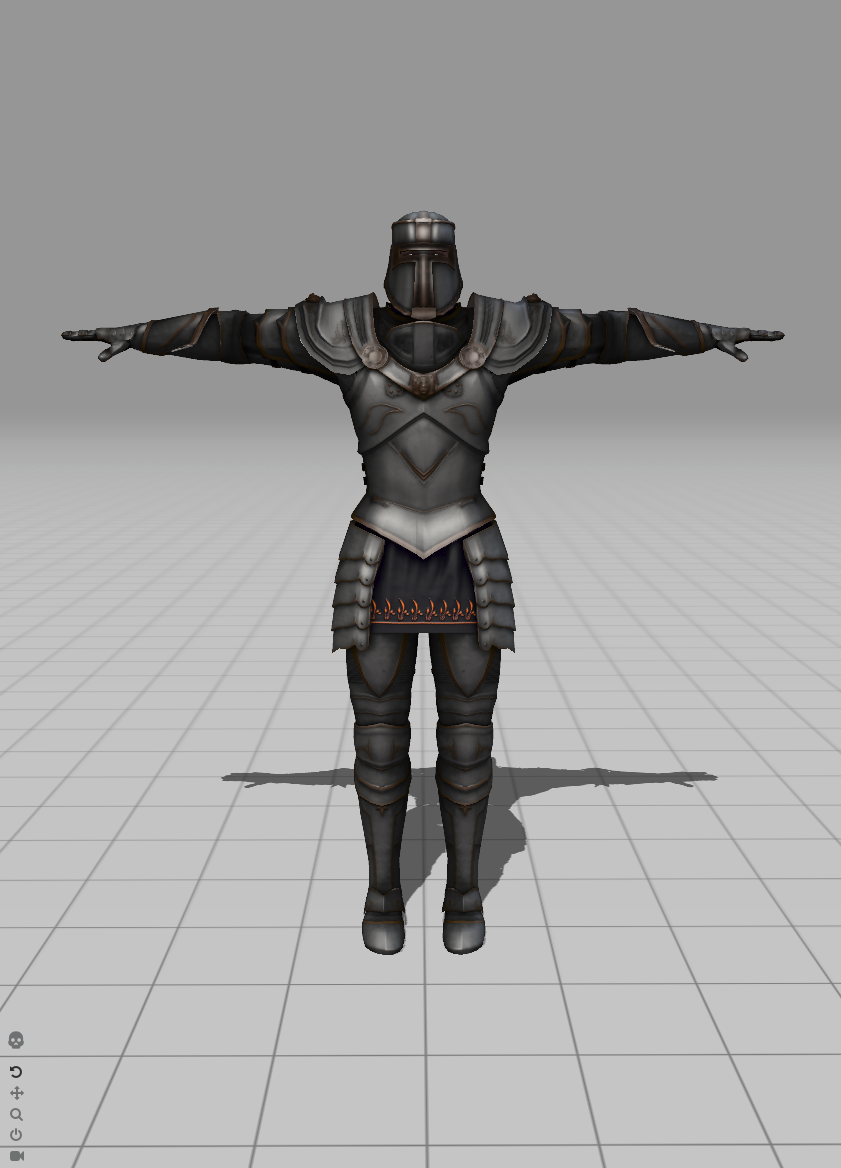 The images above are the character models we are planning on using. We chose a knight as it closely represents the characters in the game but it also connotes the brave and fierce persona our main character is able to take on when playing these video games.
Find us here
We will be posting most of our updates on the film on the producers instagram account @ji.gonzales If you have any further questions on the film private message him on instagram and he will try his best to answer any of your questions.
Help us succeed!
Help us succeed by sharing the link around to anyone! You don't have to donate to our fundraiser as a simple share will do.
We will be putting up the fundraisers on our social media, mainly Instagram and Facebook. Your shares will be the main pushing force to help make this fundraiser succeed.