Enabling a talented International student to continue Niloufar's legacy
Kingston University and Niloufar Ebrahim's family have set up a scholarship in her name, commemorating the anniversary of the downing of Ukraine International Airlines Flight 752. The Niloufar Ebrahim Scholarship in Memory of Flight PS752 Victims will provide the opportunity for passionate students to pursue their ambitions of making a difference in the world.
On 8 January 2020, Niloufar, who had just completed her postgraduate studies at Kingston University, and her husband Saeed Tahmasebi Khademasadi were among the 176 passengers and crew who lost their lives when Ukraine International Airlines Flight 752 was hit by Islamic Revolutionary Guard Corps (IRGC) surface-to-air missiles shortly after take-off from Tehran. The couple had been returning to London to start their lives together, after celebrating their wedding in the Iranian capital just weeks earlier.
We would like to invite friends, Niloufar's course mates and members of the public to donate towards the scholarship in her memory, should they wish to do so.
Those who studied alongside Niloufar remember her enthusiastic, hardworking and driven nature. She was a close friend to many of her fellow Kingston University students.
Course mate Alice Mukabalisa spoke of how she had been an inspiration to her class at a memorial to Niloufar in February 2020. "Niloufar was kind to everyone," she said. "Even when we worked in groups, she was always so motivated and worked so hard and we all respected her for that. It breaks my heart that she wasn't there to graduate with all of us. She will always be remembered among her friends and all the people who loved her."
Niloufar's sister Navaz also paid tribute to the much-loved student at the service in the Kingston Memorial Garden, "What we remember from Niloufar and Saeed are love, joy, hope and peace. They were each other's true soulmates. Sadly they left us too soon. They are always missed, but always remembered in our minds and eternally live within our hearts."
Remembering Niloufar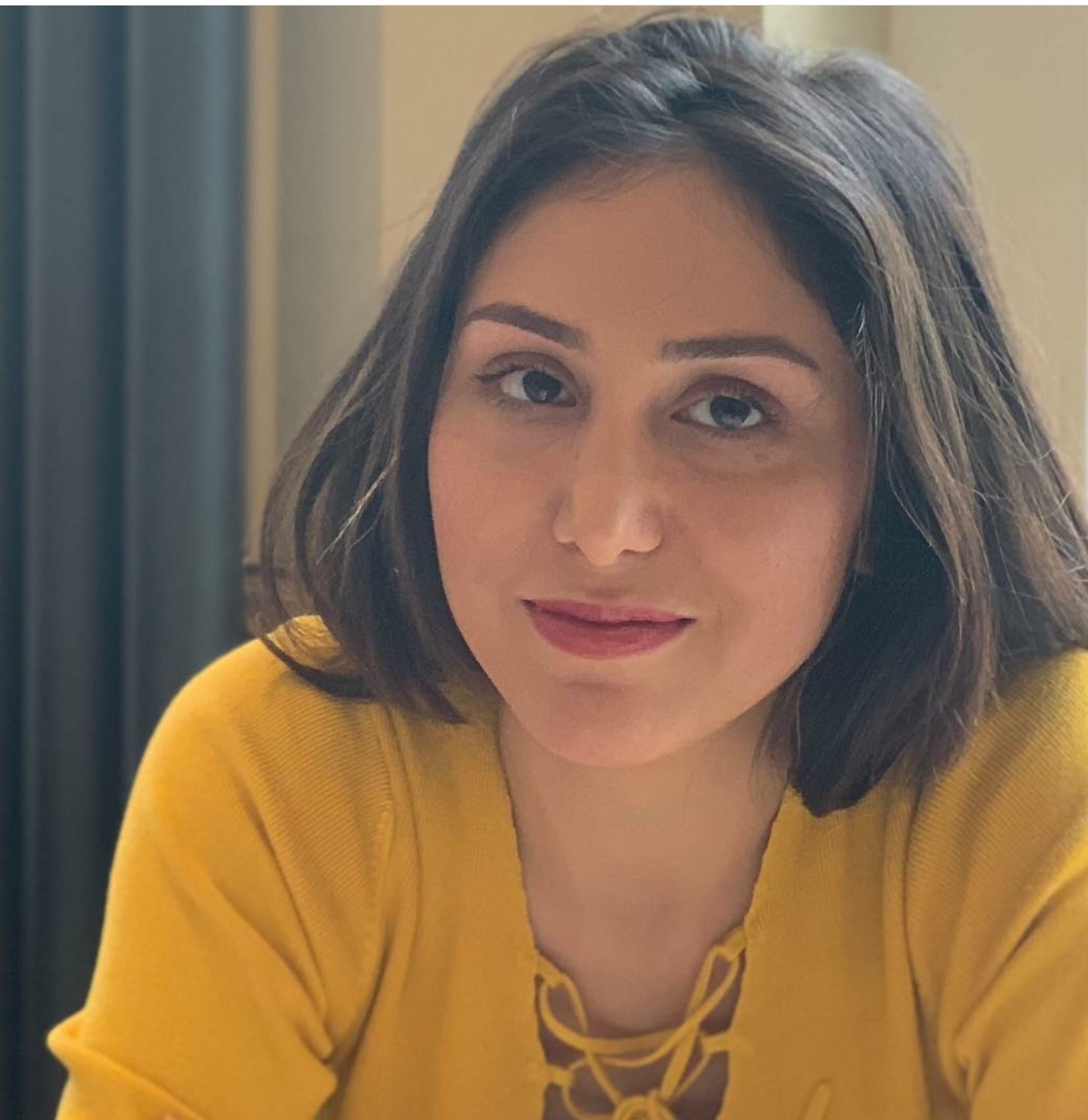 Niloufar was determined to complete her Masters in Occupational and Business Psychology so that she could improve the lives and aspirations of people through their work. She was passionate about helping and caring for others, having undertaken charity work for not-for-profit international development organisation Voluntary Service Overseas (VSO) alongside her studies.
To continue her legacy, The Niloufar Ebrahim Scholarship in Memory of Flight PS752 Victims is launching to support an international postgraduate student in the Faculty of Business and Social Sciences with partial funding of tuition fees.
The family is continuing to campaign for those who lost their lives as active members of The Association of Families of Flight PS752 Victims.
Please note that all donations over £1,000 will be subject to Kingston University's Gift Acceptance Policy.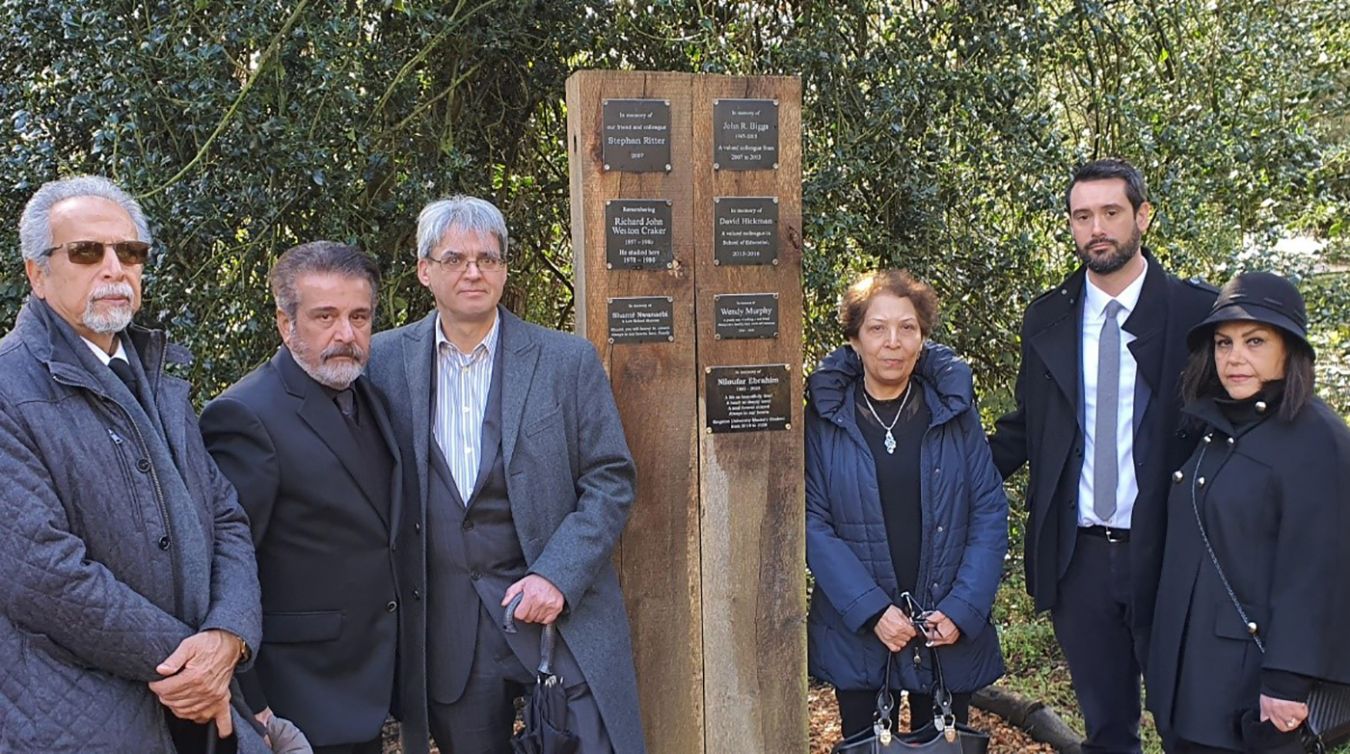 Ardeshir Tahmasebi (Saeed's father), Masood Ebrahim (Niloufar's father), Associate Dean of Education Dr Steven Bastow, Shahin Shakooea (Niloufar's mother), Faculty support manager Philip Lindsay and Sara Rastgou (Saeed's mother) by the plaque for Niloufar in the Kingston University memorial garden.