Protecting and supporting our most at-risk students
UPDATE: WE'VE REACHED OUR INITIAL TARGET!
THIS IS INCREDIBLE AND WE'RE SO GRATEFUL. BUT WE KNOW MORE AND MORE STUDENTS ARE GOING TO NEED US OVER THE COMING MONTHS - THIS CRISIS ISN'T GOING TO END ANYTIME SOON. THE MORE WE RAISE, THE MORE STUDENTS WE CAN REACH.
WE'D LOVE TO BE ABLE TO REACH £30,000 FROM THIS APPEAL!
WE'VE ALSO HAD BRILLIANT SUCCESS FROM LOCAL CHARITABLE TRUSTS AND FOUNDATIONS, WHO HAVE GIVEN OVER £70,000 TO SUPPORT OUR MOST AT-RISK STUDENTS. THANK YOU FOR BEING A PART OF THIS INCREDIBLE GENEROSITY.
--------
We are proud to have a long history of welcoming people of any and all backgrounds to Kingston, with a particular focus on those people less likely to have the opportunity to go to University.
.
This includes those from financially disadvantaged backgrounds, those with disabilities or caring responsibilities, and students estranged from their families or from care-experienced backgrounds.
.
These students are far more vulnerable to the effects of the current pandemic than students who have safe family homes to return to and families who are able to help financially in times of crisis. These students have already overcome incredible odds to make it to university and we want to make sure this crisis doesn't put a premature end to their studies. 
.
In addition to this, the vast majority of our students have at least one part-time job, and many hold down two or three alongside their studies. Students are overwhelmingly part of the 'gig economy', or in casual work on zero hours contracts in sectors being particularly hard hit - hospitality, childcare, pubs and clubs.
.
39% of our students are from families with an income of under £25,000, and so the safety net of the 'Bank of Mum and Dad' doesn't exist. Our students are doing all they can to transform their life chances, and we don't want this crisis to stop them.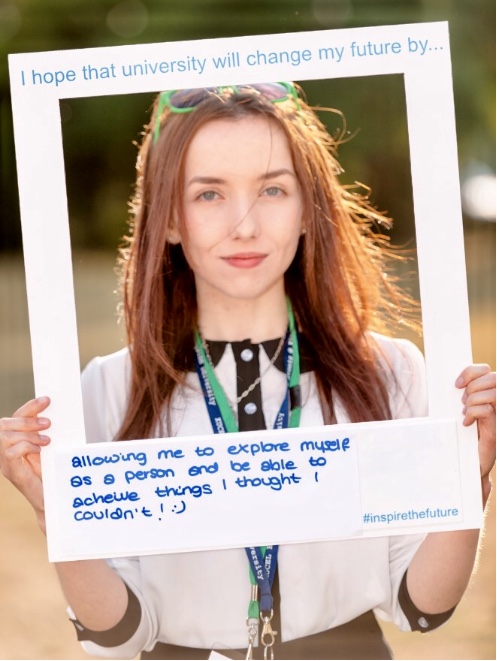 Where will the money go?
100% of money raised will be directed towards our Student Hardship Fund to help with the exceptional applications the team are already beginning to receive. We would like to provide an additional £20,000 in immediately available funding so that the team are able to respond rapidly to the needs of students. 
.
Funds will be prioritised for current applications, but if we raise more than is needed for our students during the coming months it will be available as part of our Hardship Funding for the next academic year.
.
Help us succeed!
We appreciate that this is a very difficult time for many people and you may not be in a position to support us. Sharing with your friends and colleagues will go a huge way in ensuring we can support the students that need it.
.
An average award from the Student Hardship Fund is £1,459. When we stand together we can make a huge difference for our most vulnerable students. In many situations, grants of just £200 or £300 make up the shortfall in a student's rent, removing a huge amount of stress and ensuring their living situations are secure.
.
Whatever amount you can give, 100% will go directly to a student in need.
.
The University's student support funds awarded over £255,000 in emergency funding to students in the last academic year, £40,000 of which was kindly given by alumni. We are doing all we can to protect and support our students right now, but the scale of this crisis means we need to reach out to all members of our community for support.
.
Find us here:
https://www.kingston.ac.uk/giving
https://www.facebook.com/kingstonalumni/ 
https://www.instagram.com/kingstonalumni/ 
https://twitter.com/kingstonalumni/ 
https://uk.linkedin.com/in/kingstonuniversityalumni 
on behalf of our students;
...Thank you.