A process film focusing on designer Hannah Creak's collection, 'For Rent'
FOR RENT
'For Rent' will be both a graduate fashion collection and a film that documents and visually explores the process. 
Hannah Creak says of the collection: "'For Rent' explores our connection with nature and industry, as well as working class women's role in the workplace. The collection is inspired directly by the industrial revolution, of which fashion played a key component. The fashion of the workplace defined how people would interact with machinery, how the machinery would affect the clothes through wear and tear, acting both as a practical protective layer as well as a social signifier of class.
Another aspect of the collection and film will draw attention to the side-effects of this industrial mindset, as the development of these technologies have come to destroy the planet we live on. By focusing specifically on the role that Britain played in pioneering this mechanised and wasteful form of production. I hope to express that because it started here, then it needs to end here.
Ultimately, 'For Rent' is not only looking at how to make clothing more sustainable by using locally produced textiles (a reflection of how clothing was made and repurposed before the industrial revolution) but also to highlight the key concept of changing how we consume. Fashion can be used as a tool for change, not just consumption."
The film itself will reflect the topics raised by 'For Rent', detailing the research, varied techniques used such as screenprinting and fabric dying, in order to bring back the value of clothing as a layered process, not only looking at the finished garments. This is in a bid to tackle fast fashion throw away culture. Inspired by the film, 'Arcadia', the documentation of 'For Rent' will use montage methods of editing, making an orchestra of visuals, sounds and mechanical momentum towards its conclusion. 
DESIGNER + FILMMAKER
The designer of the collection is Hannah Creak, a final year student at Kingston School of Fashion. After entering the competition with the British Library x British Fashion Council x Charles Jeffrey, Hannah won the British Library choice award. The brief was set as part of her studies as an opportunity to reflect on current issues in British culture and attitude, and she is now continuing the project 'For Rent' for her final collection.
The filmmaker is Léna Lewis-King, a film student at Kingston School of Art. Léna is an artist filmmaker whose work has been previously commissioned by the Channel 4, Random Acts scheme in partnership with the ICA and Space Studios. Her work focuses on exploring the transformative power of creative processes, as well as the impact of technological acceleration in context with history and in relation to the human spirit.
PERSPECTIVE
Coming from a town near Nottingham, Hannah grew up around closed down factories, surrounded by a post-industrial environment, and this had a monumental effect on her perspective for this project. In the times we're in now, facing global warming, political isolation, and continual economic austerity, as students at the brink of entering the world of work we're up against a lot. In order to find solutions, having the chance to fund projects like this would allow us to explore alternative systems of creating, sharing and working freely without financial constraints, to offer up our perspective on alternate solutions to the problems we face. 
FUNDS
As a portion of the project will be shot in Nottingham we'll have to cover the costs of transport from London for 10 people. We'll need to hire a mini-van to transport everything, which approximately costs £75-90 per day. Additionally we hope to cover the costs for the cast + crew's food for the duration of the shoot. Any extra funds will be used to pay the models and assistants for their work. We will update you on the process of our work weekly on instagram @creak_hannah
Funding for travel: £400
Funding for food over a week period for 10 people: £200-300
Funding for crew and cast: £200
REWARDS
£20 - Mention on the project's website as a patron, and a pdf of the behind-the-scenes of the project.£50 and over - We are making fabric canvases using upcycled materials from the project, the canvases will include multiple textile techniques such as rusting, needle felting and various dyeing processes, before being sewn together and added to frames like paintings.
IMAGES + VIDEo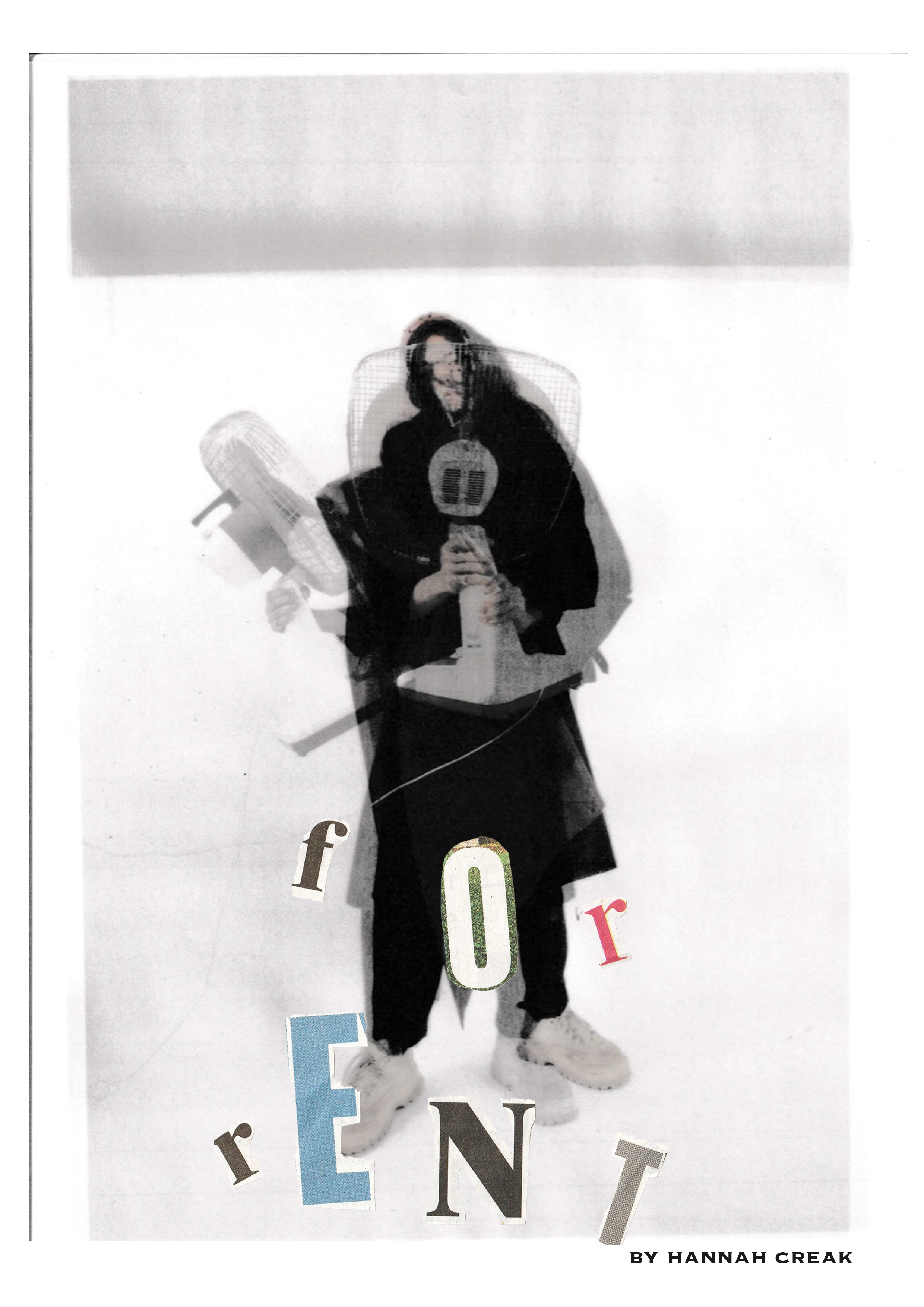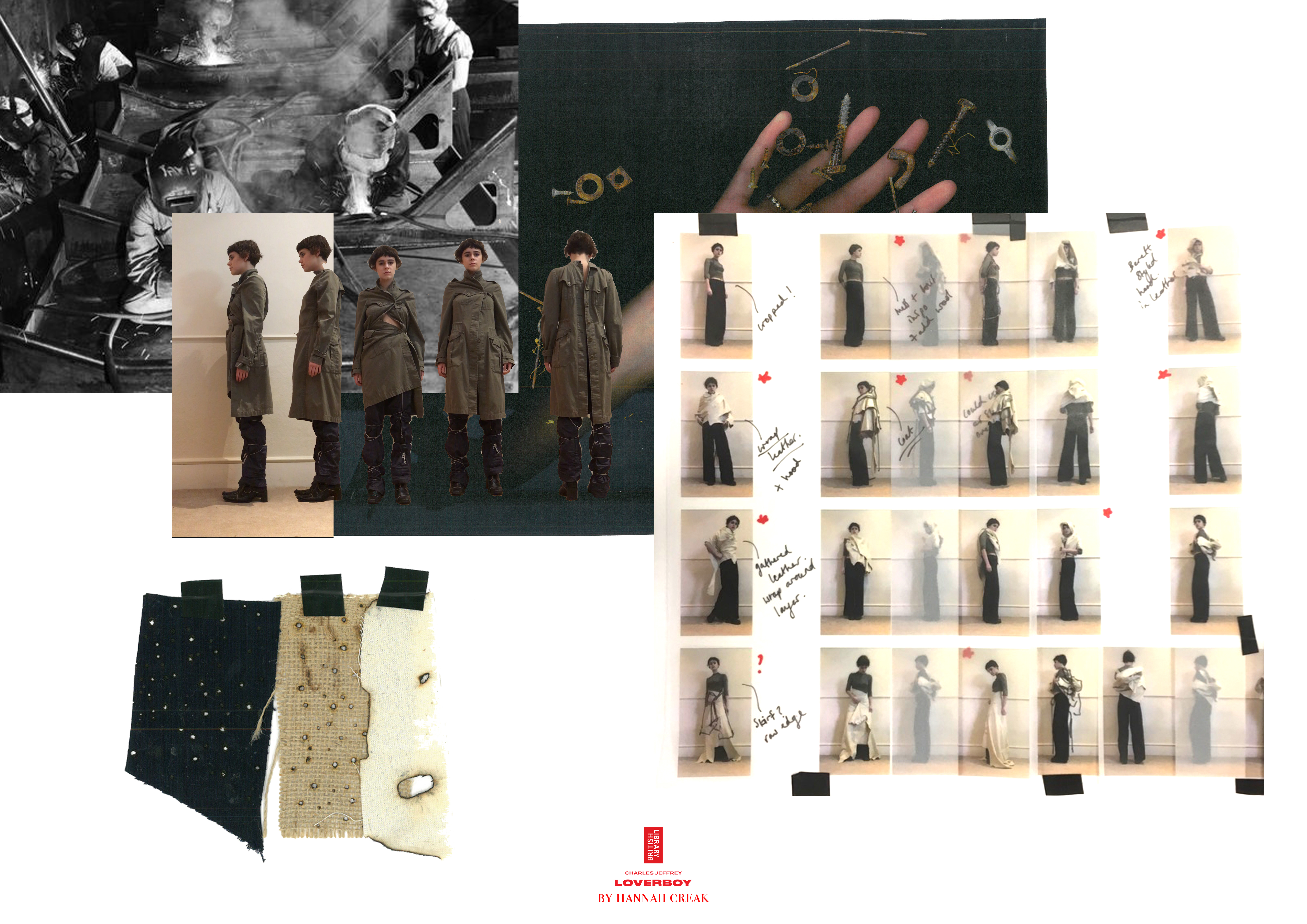 FOLLOW FOR UPDATES
Instagram: @creak_hannah 
HELP US REACH OUR GOAL
You don't need to give money to help us succeed! Please share this project with anyone you think would support us – on Twitter, Facebook, LinkedIn, by email, telephone, in a chat over the fence or on your blog.In fact, share it with everyone you know as we think it's a great idea, and the more people who know about it, the more likely we are to make this work out brilliantly.And we know we said you don't need to give money to help us, but we'd love it if you did! Please sponsor us and help make this happen.